Enjoy milyon88 casino fish table games
milyon88 casino presents a high standard of entertainment and quality, offering a variety of online fish table games. We pride ourselves on our unique graphics and amazing sound effects that have been exclusively developed for our players. Our casino offers you a wide range of opportunities to play your favourite games all in one place with no spam or limitations, so you can enjoy the best on offer.
milyon88's best fish table games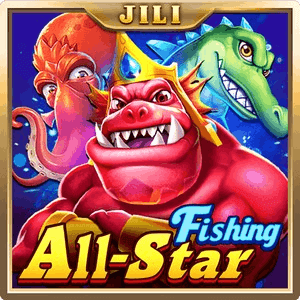 milyon88 fish table game rules
Fish table games, also known as fish arcade games, are popular casino-style games that can be played online. Here are the basic rules for playing fish table games:
Objective: The objective of the game is to shoot as many fish as possible within a set time limit, and to earn points for each fish that is caught.
Gameplay: Players use a virtual gun to shoot at fish that swim across the screen. Each fish has a different point value, and some fish may require multiple shots to be caught.
Time Limit: Fish table games are played within a set time limit, usually around 2-3 minutes. Players must catch as many fish as possible within the time limit to earn points.
Bet Amount: Before starting the game, players must place a bet. The amount of the bet determines the potential payout for the game.
Jackpots: Some fish table games offer progressive jackpots, which increase every time someone plays the game and doesn't win the jackpot. To win the jackpot, players must catch a specific fish or complete a specific task during the game.
Bonus Features: Some fish table games offer bonus features, such as additional weapons or power-ups, that can increase the player's chances of catching more fish or earning more points.
Payouts: The payout for fish table games is based on the number of points earned during the game, as well as the player's bet amount. Higher bets and higher scores will result in larger payouts.
These are the basic rules for playing fish table games online. Different games may have variations in gameplay and rules, so it's always a good idea to read the instructions and rules for each game before playing.
At milyon88, you can enjoy a wide range of fish table games
Treat yourself to some very rare and unique table games. Feel the excitement of milyon88's fish table games and try to defeat the dealer with your luck. You can enjoy tournaments, cash prizes and so much more at this casino.